Jetty ArtSpace Registration
2023 Artspace Registration
All entries in the 2023 Artspace Competition must be registered online here.
Read the Terms and Conditions of the competition here
All Awards are determined by Community Voting at the Jetty ArtSpace
Please refer to the Jetty Artspace Information page for more details on how to prepare and submit your entry.

Nightcliff Bridge by Catherine Miles 2019 Individual Community Prize
Important information for entry
Entry is Free
Artwork must be registered online before the Cut -Off Time
Only one (1) piece of art per artist/group
Unregistered work will be refused and won't be eligible for prizes
All entries must have your name and  contact details on the back
Each entry will be allocated a number for voting purposes 
We will announce the winners and present prizes at the Nightcliff Sunday Markets 

 

 at 10.00am Sunday 21st May 2023
How and when do I get my art to the Nightcliff  Jetty ArtSpace?
Delivery must  be between 9am and 12pm on Saturday 13th May

Please avoid the last 30-60 minutes if possible.
Please consider the size of your art and items which are large, heavy or bulky will need the artist to arrange delivery and collection directly to the event.
Art which needs to be displayed in a particular way will need to be delivered and arranged by the artist.
All Awards are determined by Community Voting at the Jetty ArtSpace
 Voting is open on both Saturday and Sunday
Between 1pm and 7pm sharp.on Saturday and
10am to 6pm on Sunday
Art should be collected on Sunday between 6pm and 8pm
Art for Sale
If you wish to recieve offers to purchase your art we will forward potential buyers information to the email address you have provided. Whether you contact the buyer is entirely your decision and any arrangements will be strictly between seller and buyer. Please see the Art for Sale Information page.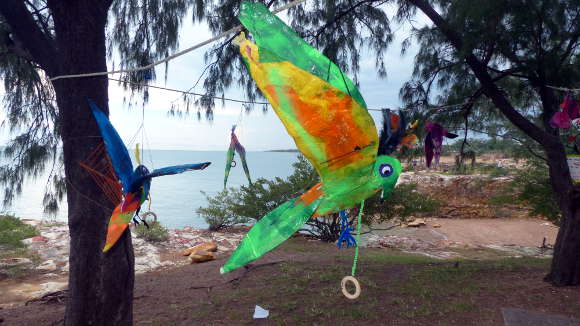 Seabreeze Festival art at the Jetty