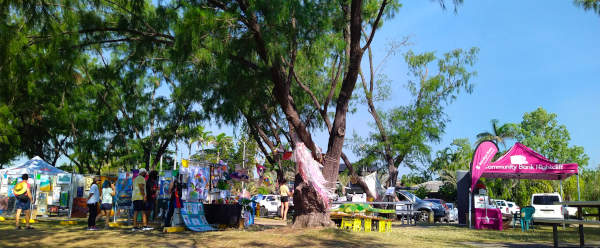 Art Under the trees at the Nightcliff Jetty
2023 Jetty ArtSpace Competition
Nightcliff Seabreeze Festival - Saturday & Sunday May 13-14 2023

The Nightcliff Community Bank Jetty ArtSpace Awards was judged by Community Voting over the weekend of 13th -14th May 2023 with winners announced at the Nightcliff Markets on Sunday 21st May 2023 at 10.00am
Schools Section;
Primary Schools
Winner $1500 
Parap Primary School

Middle/Senior Schools
Winner $1500
Nightcliff Middle School
Open Individuals Section;
Over 16 years
1st $1500 2nd $750 3rd 250 
Ist Catherine Miles
2nd Kathryn Dwyer
3rd Amy Burns

Under 16 Years
Ist 500 2nd$200 3rd $100

1st Penny
2nd Alex
3rd Tamryn
Open Groups Section
Any Group other than schools
1st $500 2nd $200
1st Kentish  Lifelong Learning
2nd Malak Family Centre 
Inclusive Award
Winner $500
Henbury Outreach Class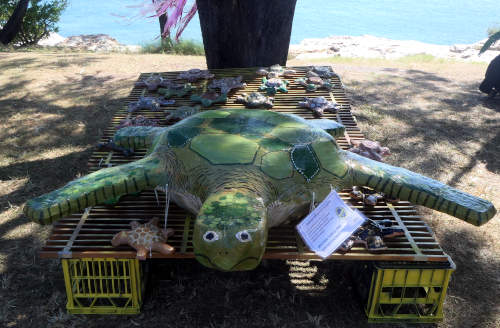 Parap Primary School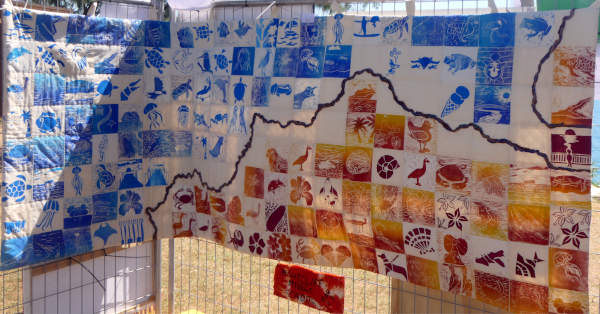 Nightcliff Middle School Quilt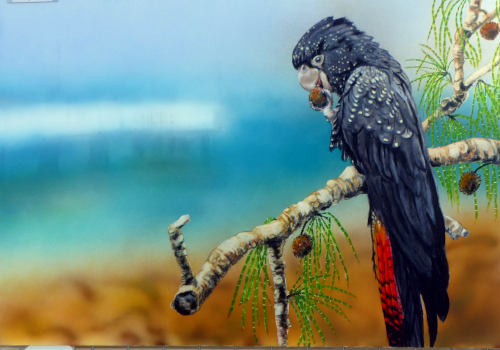 Black Cockatoo Catherine Miles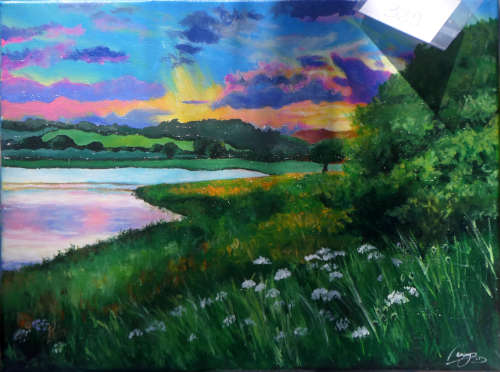 Lake Scene Penny
Ocean Theme Henbury Outreach Class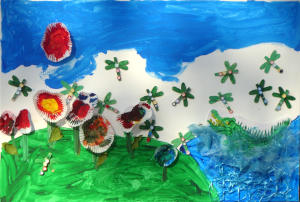 Abstract Creation Malak Family Centre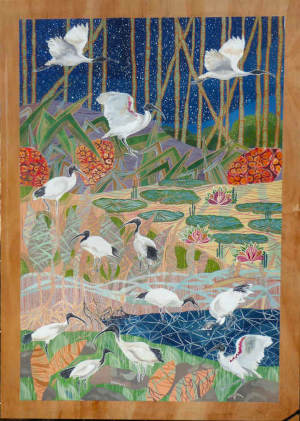 Gouache on plywood Kathryn Dwyer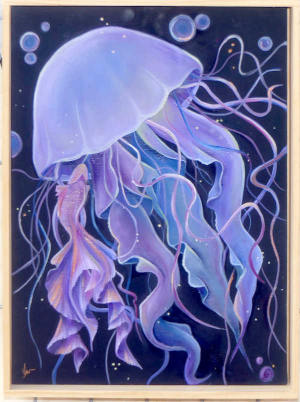 Frangipani Rockpool Amy Burns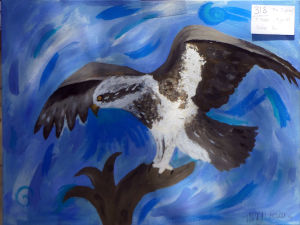 Osprey by Tamryn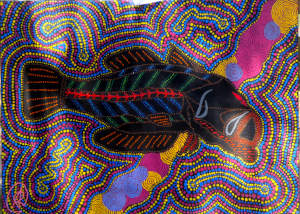 Barramundi by Alex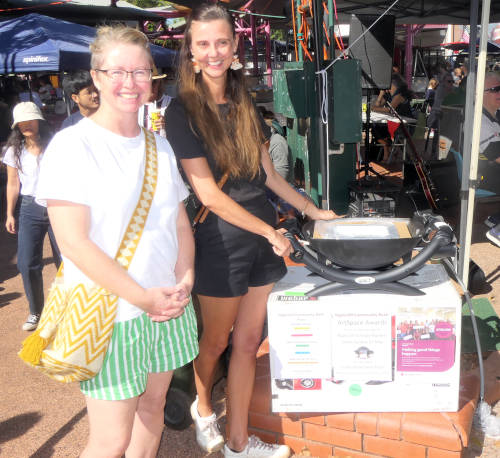 lucky door prize winner 2023
Please prepare your work for us to hang
The ArtSpace experiences moderate to severe winds and while the sea breeze is refreshing to feel it can lift even heavy pieces of art and throw them.  Art is displayed on fencing panels or on the ground and we've learned that using cable ties to secure it is our safest and most reliable option in the wind.

We will have hooks and cable ties for registered entries but artists must prepare their own work to hang.
Cardboard and paper are impossible to hang and damage is guaranteed.  

All artwork is displayed at the owners risk.
Images of Artworks and Artists may be used in promotional material by Nightcliff Community Bank 
Where can I find the Jetty ArtSpace?
Leave the car at home and catch a DarwinBus for free! All public buses from all locations will be free to all patrons travelling to and from 'A Day on the Foreshore' . Pick up a flyer from your local cafe / library, Download it & Print it (PDF) at home OR SIMPLY SHOW IT ON YOUR PHONE OR DEVICE  to the bus driver.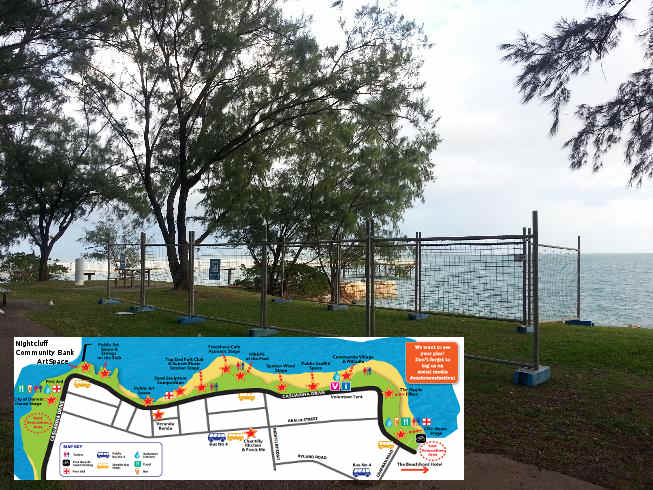 The Jetty ArtSpace will be at the same location at the Nightcliff Jetty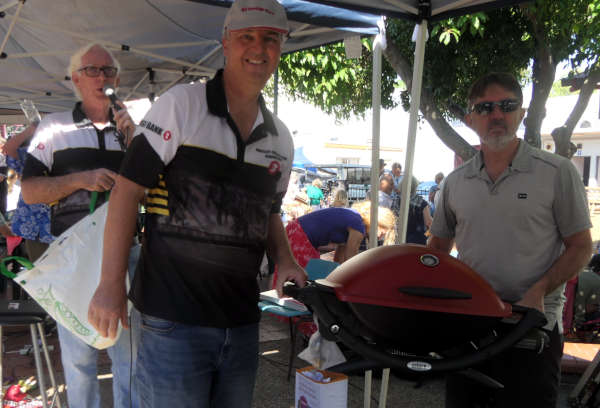 Glyn won the lucky door prize BBQ at the Jetty Art Presentations in 2021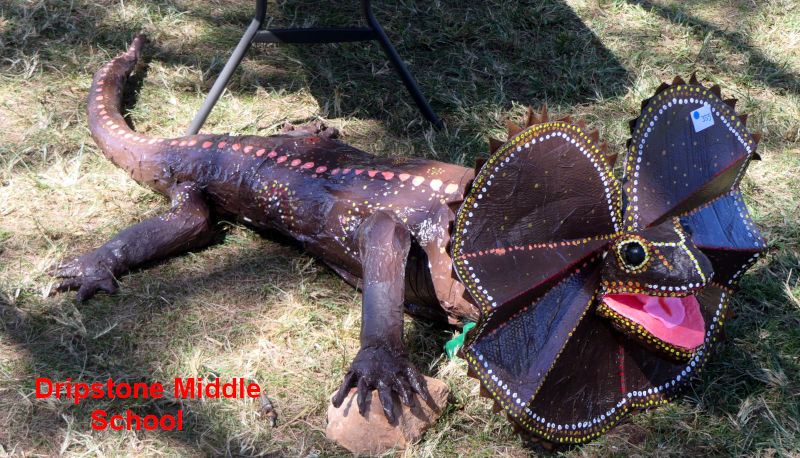 Most votes in the 2021 schools section to "Frilly" by Dripstone Middle School
See all the 2021 JettyArtSpace winners here
In 2020 the Seabeeze Festival was held online due to Covid Pandenic conditions.
See 2020 Jetty Artspace Information here 
2019 Jetty Artspace Winners
2018 Jetty Artspace 
---
Return Home from Seabreeze Artspace Information 

---