NCEL Annual Reports
Nightcliff Community Enterprises Limited (NCEL) Annual reports are the Financial reports of the company which operates the Nightcliff Community Bank branch of the Bendigo Bank as a franchise of Bendigo Bank.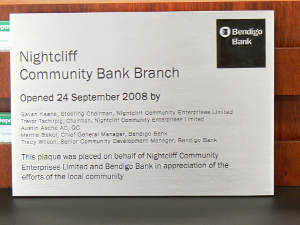 A Plaque commemorates the Branch opening
 Reports for the past eight years are available here as PDF files, the 2021 Chair report is printed below for convenience.
2021 Financial Report 
2021 Annual Report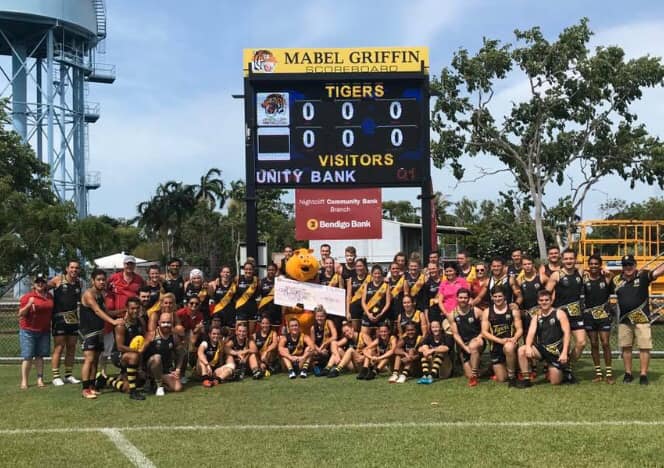 The new electronic scoreboard at Nightcliff supported by Community Bank sponsorship.
2021 Chairman's Report
The postponement of Territory Day fireworks was a good indicator of how much the Covid pandemic continued to affect all aspects of daily life and business through the financial year.

While the NT managed to avoid the worst of the effects at a local level, the national changes to travel and business conditions, particularly to interest rates, still made this a challenging year.

As detailed in the managers report our bank continued to grow and provide banking services to customers, financial support to local community organisations and a dividend for shareholders through difficult times. In a year when around 100 'Big 4' bank branches were closed around the nation, our manager Jeff Watson and the staff can rightly be proud of this achievement.

The banking industry continues to change as new financial services, workplaces and internet banking in general evolve in response to a changing world. A particular change was the Full Federal Court's confirmation that the term "Community Bank" could not be registered as a trademark.
The Community Bank National Council is constantly looking at ways to work with Bendigo Bank to improve the sustainability and success of the community bank model into the future. Along with many other community banks we have submitted our ideas through the recent "Our model, our future" survey by the CBNC. We are also a member of the CB Alliance, a group of around 30 community bank companies which also seeks to advance the community bank model.

In spite of many challenges, our strength remains our continued engagement with our local community. To quote a recent survey of potential customers; " I want staff who can provide advice and support specific to my personal
needs. " It is our ongoing connection to the local community and the dedication of our staff that gives our customers the confidence they will receive exactly this.

A positive development has been the addition of the new Police Station and rebuilding of the units on Progress Drive opposite the branch as part of a general improvement in our near neighbourhood.

Again I would like to thank our staff and volunteer directors who have made this a successful year in difficult times. Some who have been with us for many years have moved on, and we wish Shannan, Kay and Lyn all the best for the future.

Thanks to all who have contributed to this success, shareholders, directors, staff, Bendigo Bank and of course our customers who make this all possible.

Jim McDougall
Chairman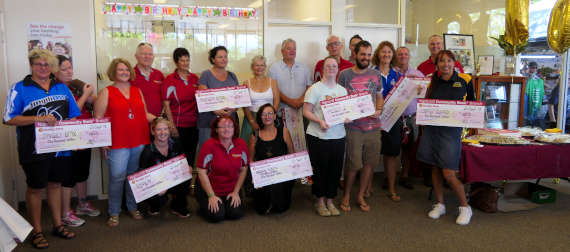 10 Community organisations received a donation to celebrate 10 years of community banking in 2018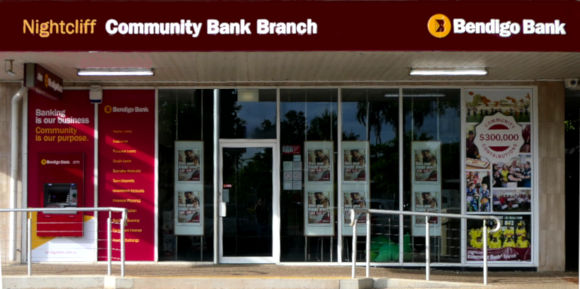 New window dressings to celebrate 10 years of operation.