NCEL Annual Reports
Nightcliff Community Enterprises Limited (NCEL) Annual reports are the Financial reports of the company which operates the Nightcliff Community Bank branch of the Bendigo Bank as a franchise of Bendigo Bank.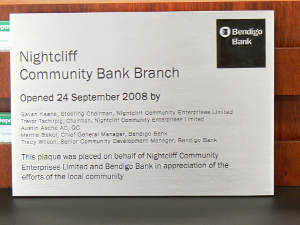 A Plaque commemorates the Branch opening
 Reports for the past seven years are available here as PDF files, the 2020 Chair report is printed below for convenience.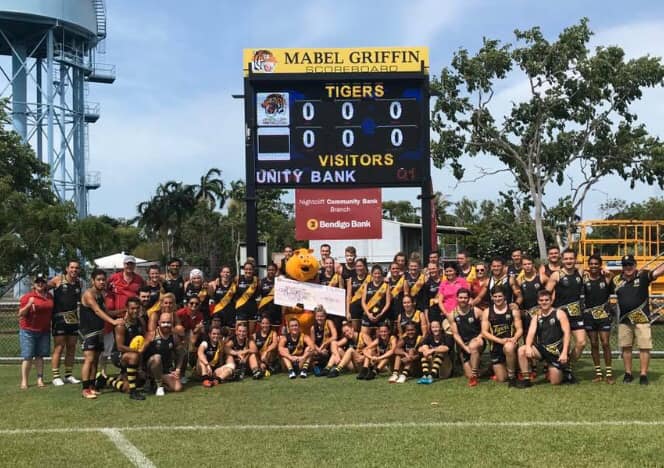 The new electronic scoreboard at Nightcliff supported by Community Bank sponsorship.
Chairman's Report

The Nightcliff Community Bank was established during a period of change in the banking industry with the aim of providing local banking services and returning profits to both local shareholders and local community activities.
These aims have not changed however we have seen changes in technology and community expectations over the years, with a rapid acceleration of those changes due to the behavioral changes
forced upon us all due to the Covid 19 pandemic. One example of this is the number of teller transactions which has been in decline for years was accentuated as people moved more rapidly to online banking, online shopping and digital payment systems in general. In response to this trend we have reduced the provision of teller services by closing the branch on Saturday mornings and will reduce hours from Monday through Thursday in the new year by changing to a 4pm close.

These changes do not represent a reduction in our services, but rather a shift which allows staff to provide more of the personalized consultations people expect from a community bank. While technology will inevitably drive more change in the future, we will strive to provide the banking services our community actually needs.

I also note that our franchiser, Bendigo Bank, is also undergoing significant internal changes and updating its technology. The latest advice to Community Banks is; "While no changes will be made between now and Christmas, we will start work with our Community partners in the New Year to consider how we can make our Community Bank branches stronger, more efficient businesses that can continue to support local communities into the future."

One thing this pandemic has highlighted is the advantage of having a strong, local community with as much self sufficiency as possible and it is to the credit of all the shareholders who had the vision and
foresight to provide the initial funding for our bank, which has enabled so much contribution to our community over the years. A 5c per share dividend was paid again and around $45 000 was paid to community groups, as outlined in Jeff's Managers report.

Many community activities were disrupted by the Covid lockdown however we are ready to provide more support as things begin to happen again in our 'new normal' conditions.

As well as our shareholders, I would like to thank our Staff who make the connection to community happen so well. In particular I would like to thank Lyn Hollingworth for the seven years of excellent
service she has provided and wish her well in her coming time of retirement.

And of course it is our customers who make this all happen, without them there would be no business, no dividend, no community support and no jobs, which puts in perspective how much anyone can contribute just by taking their banking to the local Community Bank.

Jim McDougall
Chairman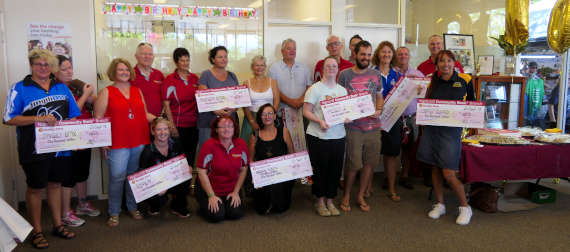 10 Community organisations received a donation to celebrate 10 years of community banking in 2018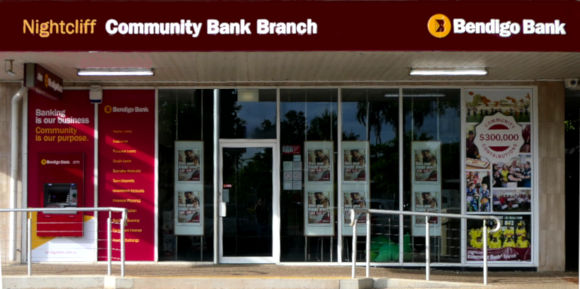 New window dressings to celebrate 10 years of operation.