Nightcliff Community Bank.
Nightcliff Community Enterprises Ltd. (NCEL) operates Nightcliff Community Bank as a franchise of Bendigo Bank to provide Bendigo Bank banking products and services to the public.
As many local branches of the 'Big 4' closed, in 2008 NCEL was set up by around 300 local shareholders with the express purpose of ensuring local banking services continued to be available.
Since opening, the Nightcliff Community Bank has provided around $1 MILLION to local charities, clubs and other NGO's as our constitution stipulates, with up to 80% of the franchise profits returned to the community.
Manager Jeff Watson and the staff understand Darwin because they live here (even during the build up) and are keen to help with your banking needs. 
Ask for a quote from Nightcliff  Community Bank which works hard to produce a profit to be used for grants and sponsorships to local community organisations.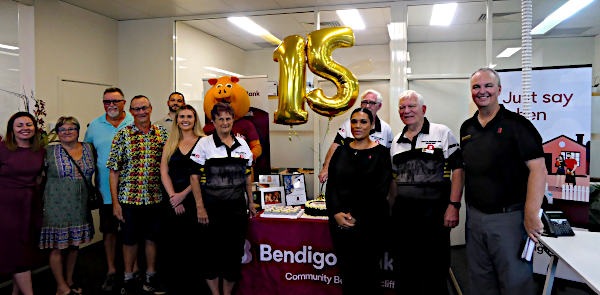 Staff and Directors (past and present) celebrate 15 years.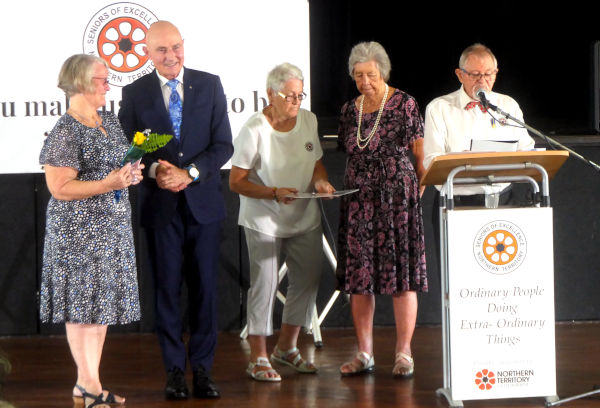 NT Seniors of Excellence Awards Presentation 2023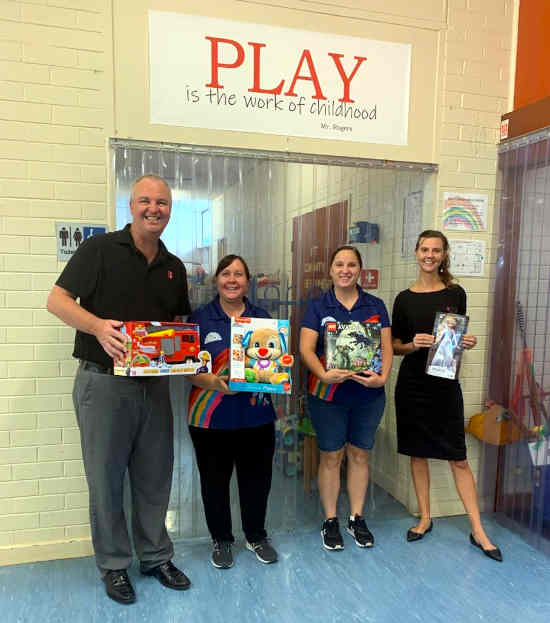 Delivering donations to the Toy Library
Jeff and Naomi delivered some good fun for kids at the Toy Library on McMillans Rd 
"What a surprise for our members, a big thankyou to Community Bank Nightcliff and the McArthur River Mine Social Club for your fabulous donation of toys this morning."

Mental Health Award Winners and Supporters 2021
The NT Mental Health Coalition and its Board Members wish to thank the Nightcliff  Community Bank for supporting Mental Health Week again in 2022 and 2023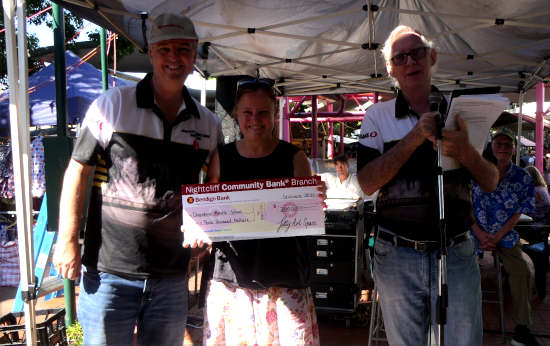 Presentation of $3000 2021 winners cheque to Dripstone Middle School
In 2018 the branch celebrated 10 years of service to the community and shareholders.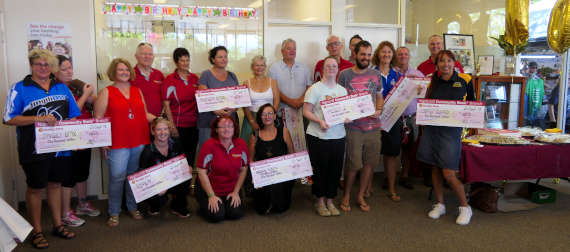 10 Donations of $1000 to celebrate 10 years of Community Banking since 2008
Nightcliff Community Bank  was opened in September 2008 as a Bendigo Bank Franchise owned by local shareholders through Nightcliff Community Enterprises Limited.
Nearly 300 local shareholders provided the required capital, and with a Board of volunteer Directors, the Branch was opened for business in September 2008.

Within a year of opening the Nightcliff  Community Bank Branch was able to begin support for local clubs and charity organisations.
By September 2023, around  $1,000,000  in cash and kind will have been provided for local support around Darwin and this is expected to increase as more local people see the advantage of banking with their Community Bank Branch.
All around Australia sports clubs, charities, schools and other community groups have benefited from millions of dollars returned to the people through successful community banks.
The stats below show how the 320+ Community Bank  branches have contributed to communities around Australia as at June 2020
Community Banks Network Statistics at June 2020
Keep in touch with Darwin Communities through the