Nightcliff Community Enterprises Limited Shares.
NCEL shares are available now to purchase and we are actively seeking inquiries from buyers on behalf of our Shareholders.

Nightcliff Community Enterprises Limited (NCEL) operates a Special Market called a Low Volume Market (LVM), to facilitate the trading of its shares.
Read the conditions of the LVM market here.

The purchase of shares and the number allowed to be owned by a single Shareholder is subject to State and Federal Laws in addition to approval by the Board of Directors.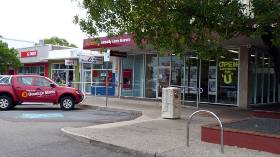 Nightcliff Community Bank&reg branch
Nightcliff Community Bank® Branch was opened by NCEL in September 2008 as a Bendigo Bank Franchise.

A  total of 294 local and interstate shareholders own 900,000 shares in NCEL, allowing the
Nightcliff Community Bank® Branch
to operate and return funds into the Community.  
Buying NCEL Shares
There are currently a number of Shares available and we are actively seeking buyers. If you are interested in please contact the Board Secretary on the form below to request a "Register Your Interest" form.  Alternatively you can visit the website and complete this form via Nightcliff LVM "Register your interest"

Selling NCEL Shares
If you are an existing Shareholder and wish to list your shares as available you can contact the Board Secretary to request a "Register Your Interest" form.  Alternatively you can visit the website and complete this form via Nightcliff LVM "Register your interest".   
Transaction Process
Requests to sell NCEL shares are submitted and listed as available to sell.  When a potential buyer is found you will be contacted by the Secretary to confirm your request to sell is still valid and to check what contact details you want provided to the Seller.  At each stage the appropriate paperwork will be provided.

Please note: NCEL Shares listed to be sold are selected in order of registration, however the number of shares requested is also taken into consideration when matching a buyer and seller.  This includes when a shareholder wishes to sell their holding in one transaction and not split them for smaller purchase requests.  Shareholders are contacted and offered the opportunity to sell a smaller number and will maintain their position in the list if they choose not to.
The Secretary will provide the buyer and seller with contact details and it is important that the two parties make contact promptly to avoid a loss of sale.  If requested the Secretary will email both parties with contact details included in order to provide a warm contact to initiate conversation.  

Please note: The Board of Nightcliff Community Enterprises Ltd and the staff of the Nightcliff Community Bank are not permitted to provide advice regarding shares including price at any stage of the negotiation or sale.  

Once a price has been agreed upon by both parties the Buyer is required to complete a "Share Purchase Form" which is returned to the Secretary.  This request is reviewed by the NCEL Board to ensure compliance, following which a "Security Transfer Form" will be provided to the Seller for completion.  This confirms the transaction is complete and the transfer will be implemented with ShareData and a share certificate issued to the new Shareholder.

Existing Shareholders who may need to update their contact details should contact the Secretary. 
Share listings are not connected to bank accounts held with the Nightcliff Community Bank and updating one will not update the other.  Dividend payments have been paid to Shareholders and are now paid directly via bank deposit.  If you have not received a dividend payment you may need to update these details and should contact the Secretary.  Tax file numbers or exemption codes are also required to avoid tax being withheld from payments.

All inquiries regarding Shares in the Nightcliff Community Bank® Branch
can be directed to:
Company Secretary
PO Box 824
Nightcliff NT 0814