Nightcliff Community Enterprises Limited Shares.
Shares in Nightcliff Community Enterprises Ltd become available to purchase occasionally and are available to anybody. There are maximum limits available and ownership of shares is subject to State and Federal Laws in addition to approval by the Board of Directors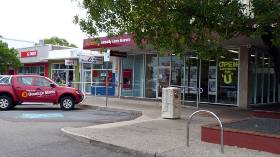 Nightcliff Community Bank&reg branch
Nightcliff Community Bank® Branch was opened in September 2008 as a Bendigo Bank Franchise.
In 2012 a total of 294 local and interstate shareholders own 900,000 shares through Nightcliff Community Enterprises Limited allowing the Nightcliff Community Bank® branch to operate and return funds into the Community.
There are currently a number of Shares available and we are actively seeking buyers. If you are interested in seeking more information on the purchase of shares please contact the Board Secretar.
Potential buyers make contact with the Secretary stating how many shares they are interested in purchasing.
The Secretary matches the potential buyer to a seller according to the number requested and the period of time waiting to sell.
It is essential at this point that the buyer and seller contact each other to negotiate share price. Once the price is agreed upon the Secretary is contacted to generate the required paperwork and funds are paid directly to the seller.
Completed paperwork is returned to the Secretary for lodgement with ShareData.
A share certificate is issued to the new shareholder