2020 Jetty ArtSpace Competition
Nightcliff Seabreeze Festival - Saturday May 9 2020

In 2020 because of  Covid Restrictions the Seabreeze Festival and Jetty Artspace were held online instead of at the usual Nightcliff foreshore.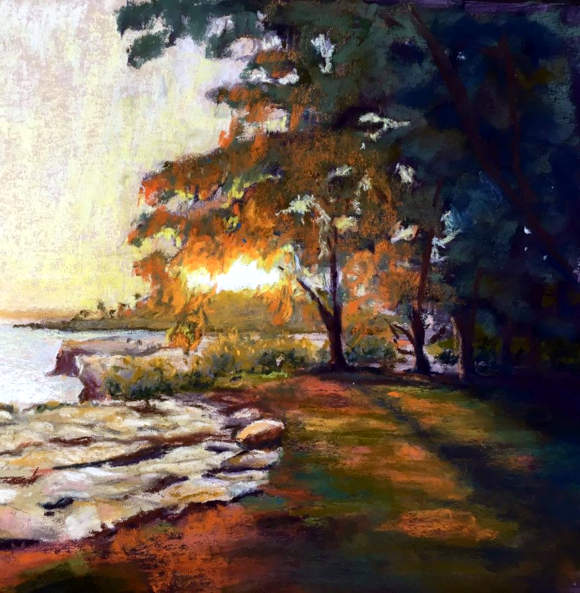 Nightcliff Sunrise, Pastel. by Susan Penfold
Adult winner taking home $500 prize, proudly donated by Nightcliff Community Bank is Susan Penfold - Nightcliff Sunrise, Pastel. An early morning walk along Nightcliff beach is always something special.

Seabreeze esteemed judges, both Bev Garside and David Collins thought that the colour, texture and light was beautifully done. CONGRATULATIONS!!!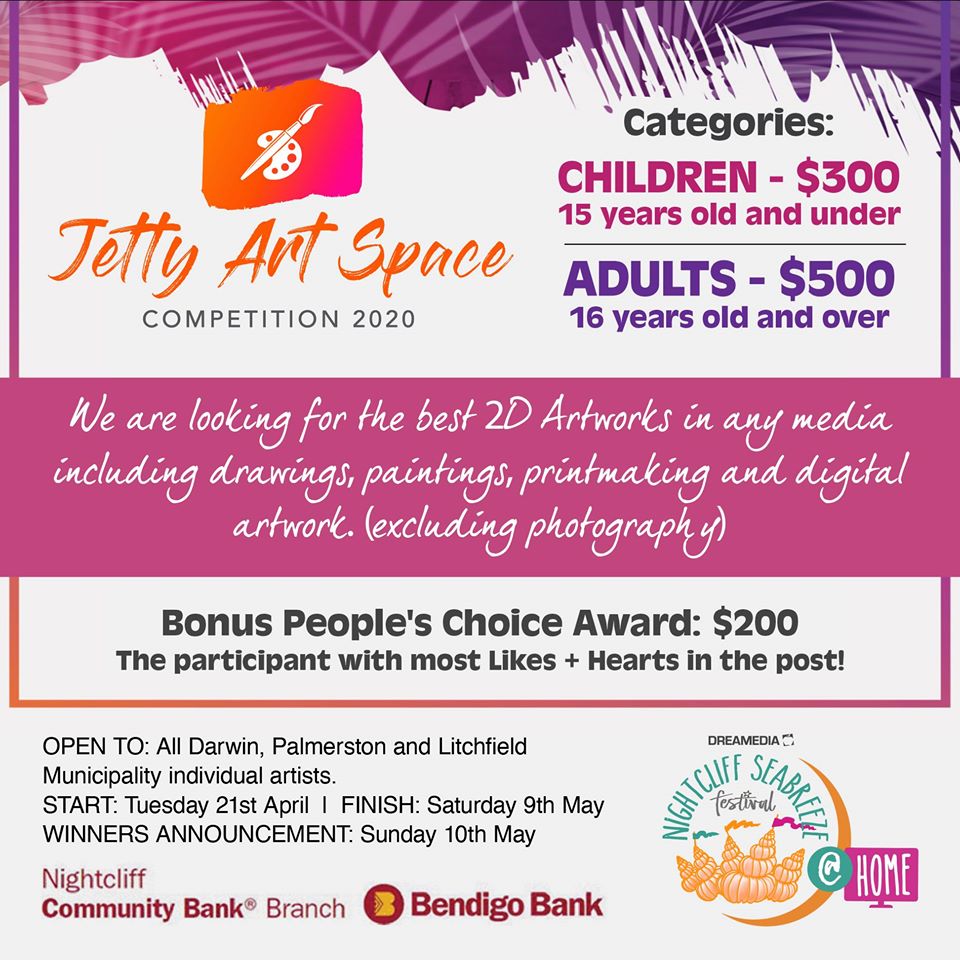 Individual Community Choice Gold winner 2019
---
Where can I find the Jetty ArtSpace?
Leave the car at home and catch a DarwinBus for free! All public buses from all locations will be free to all patrons travelling to and from 'A Day on the Foreshore' . Pick up a flyer from your local cafe / library, Download it & Print it (PDF) at home OR SIMPLY SHOW IT ON YOUR PHONE OR DEVICE  to the bus driver.

How and when do I get my art to the jetty?
 Please consider the size of your art and items which are large, heavy or bulky will need the artist to arrange delivery and collection directly to the event.
Art which needs to be displayed in a particular way will need to be delivered and arranged by the artist.
On the big day:
Nightcliff Jetty between 7am and 11am.  Voting closes at 7pm sharp, and work can be collected until 8pm.
Reminder: Artwork must be registered before the event or it won't be eligible for prize money and may be excluded from display if there is no space.
Participation Bonus for Schools and Groups
Since 2016 Nightcliff Community Enterprises has provided support for schools to assist in purchasing materials to create art work..

Conditions apply: This payment is only for schools, charitable or not for profit organisations, education providers and community groups.  Entry must be a single piece and not individual pieces of work.
---
Return Home from 2020 Seabreeze Artspace Information 

---