Thanks to all the people who supported the 2023 Jetty ArtSpace.
Winners were announced at the Nightcliff Markets at 10am on Sunday 21 May
All results are on the Jetty ArtSpace page
Major Community Projects
The Nightcliff Community Bank® Branch Project Application form provides a first contact with the Branch for major community projects which might require several government and non government agencies working together to develop.
Applications for smaller amounts should be submitted using either the sponsorship application form or the partnership grants application.
Read an overview of the Branch policy on community funding.
Sponsorships are considered a long term partnership between the bank and local organisations and applications will be evaluated at the quarterly meeting of the sponsorship committee.
A major project application would be considered by the NEC Board of Directors in conjunction with any other organisations involved in the development of the project. The form below simply provides a formal beginning of the process which will allow the Board to decide whether to continue with a full evaluation.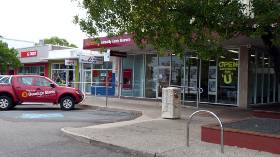 Nightcliff Community Bank® Branch
Nightcliff Bank Branch
Ph 8948 4485


Opening Hours;
Monday to Thursday 9.30am to 4.00pm
Friday 9am to 5pm


Manager Jeff Watson and the staff are all proud to be part of a business that contributes so much to the local community and are determined to provide friendly, professional service.
Helping community organisations manage their banking needs for maximum benefit and efficiency is an important aspect of their contribution.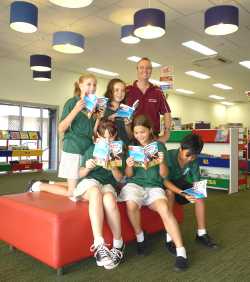 Jeff with Nightcliff Students
Providing school students with practical experience in banking and money management is an important part of the staff's community involvement.
---
Return from Sponsorship Application to Nightcliff Bank
---