2019 Artspace Community Support
Nightcliff Community Bank® Branch is pleased to be able to offer $150 to schools, charitable organisations, education providers and community groups to assist with the cost of art supplies when creating your Jetty ArtSpace work.
Complete the form below to apply for the $150 support payment.  You must also complete the 2019 Jetty Artspace registration form.
In accepting the support payment you are agreeing that:
Artwork will be a combined group effort and not individual pieces
You have the permission/authority to represent your group
Your group will submit an entry into the 2019 Jetty ArtSpace
Click here for the registration form and entry terms and conditions.
Register before April 30th and receive $150 to assist with costs of art supplies. 

Conditions apply: This payment is only for schools, charitable or not for profit organisations, education providers and community groups.  Entry must be a single piece and not individual pieces of work.
All enquiries to  ArtSpace coordinator Tracey on 0417 921 679 or secretary@ncelboard.net. 
Please note that I am not a bank employee and work elsewhere full time.  Text or email is my preferred contact as I may not be able to answer calls.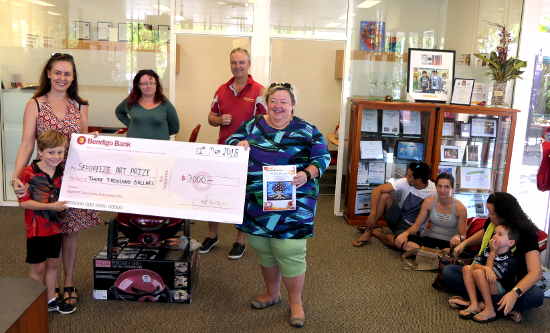 Presentation of 2018 winners cheque to Alawa Primary School