2016 Seabreeze  Art Winners
2016 Seabreeze  Art Winners list with photos of the Exhibition at the Seabreeze Festival and the Malak Markets .
A section of the art display at Seabreeze Festival
The major prize winner (outlined in red) was selected from a large range of works on display at the festival.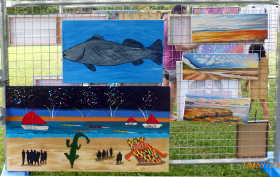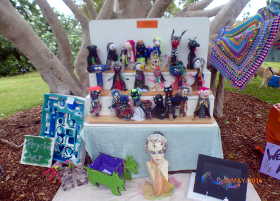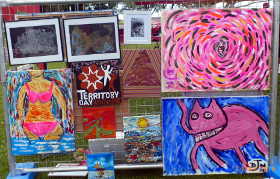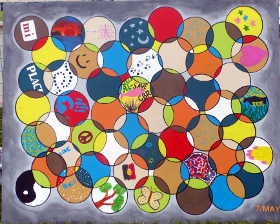 These photos show some sections of the display along the Nightcliff bike track. Unfortunately a heavy shower of rain forced a premature closure in order to protect the works from the rain.
A large portion of the display was exhibited again in the Darwin Community Arts theatre during the Malak Markets on Saturday 11th June.

---